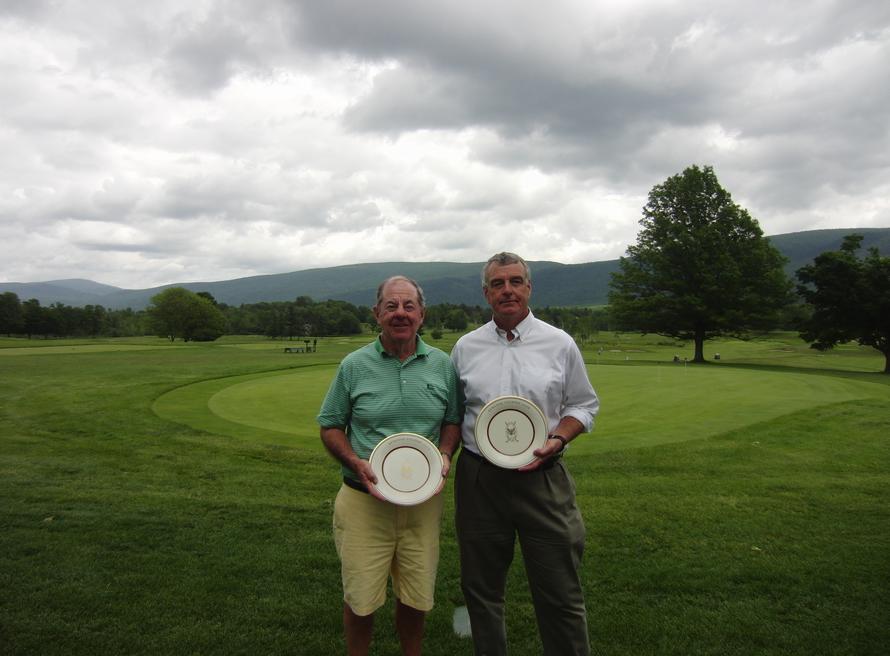 In June, 1962, 41 members of the United States Seniors Golf Association came to Ekwanok to play in their first Invitational golf tournament. The event had been arranged with the Club's Board of Directors by Henry C. Flower, Jr. former Ekwanok Board member and President Elect of the United States Seniors Golf Association.
Organized in 1905, the USSGA was America's first association of Senior golfers to include in its membership, golfers by invitation from many golf clubs in the United States. It was also the first "Seniors" (age 55 and over) golf organization in the world.
The inaugural tournament at Ekwanok was held in June, 1962 with Seniors players and spouses arriving in Manchester after the annual Seniors event at the Apawamis Club in Rye, NY. The 1962 tournament, won by Weller Noble, a U.S. Senior from Berkeley, California was declared a huge success and has continued at Ekwanok to this day. In 1964 the Tournament was changed to a match play, better ball of partners' format. This proved to be so successful that it has continued until the present dayand has been adopted by each of the eight Invitational Seniors Tournament subsequently started at other distinguished clubs. Over the past 52 years of USSGA play at Ekwanok, thousands of fine golfers from around the country have enjoyed the beauty and hospitality of both Ekwanok and the Green Mountains of Vermont. A number of USSGA members have become members at Ekwanok and the Seniors tournament continues to introduce visiting golfers and their spouses to the Manchester area each year to enjoy all that southern Vermont has to offer.
The USSGA event returns to Ekwanok on September 30 through October 3rd, 2015